The 4th of July is such an awesome holiday. I love the patriotic feel and how proud I feel to be American (not just this day, but every day).
Along with this holiday comes a lot of celebrating! If you are anything like me, you like to plan accordingly as far as outfits go, right? You've got to be prepared!! No matter what stage you are at in your life (pregnant or not pregnant), there is party gear out there for you! I have a lot of pregnant friends and readers out there (must be something in the water), so this post is for you too, my pregnant, beautiful friends!
Tiffany Rose has such a gorgeous selection of maternity clothes. The style and detail is impeccable and timeless. I know wearing anything from Tiffany Rose would make me feel so classy and elegant! I almost wish I would have found somewhere fancy to go while I was pregnant just so I could have worn one of their dresses!
This particular Grecian Top would be ideal for a daytime party. It's something I would totally wear, even not pregnant! Toss it on with a pair of skinny jeans or jeggings and you have the cutest, most stylish outfit! I just love how breezy and cool this shirt looks!
If you are lucky enough to attend an evening party to celebrate the holiday Tiffany Rose also has the most stylish evening wear too! Just looking at it all made me want to get pregnant again just so I can wear their dresses!
The Jewel Block maternity dress was one of my favorites. I loved how the style allows you to dress it up for evening wear, or even dress it down for a daytime get together. Anything that has versatility is awesome in my closet! Plus, the colors of the dress compliment each other. They aren't colors I would have typically paired together, and I love that about it!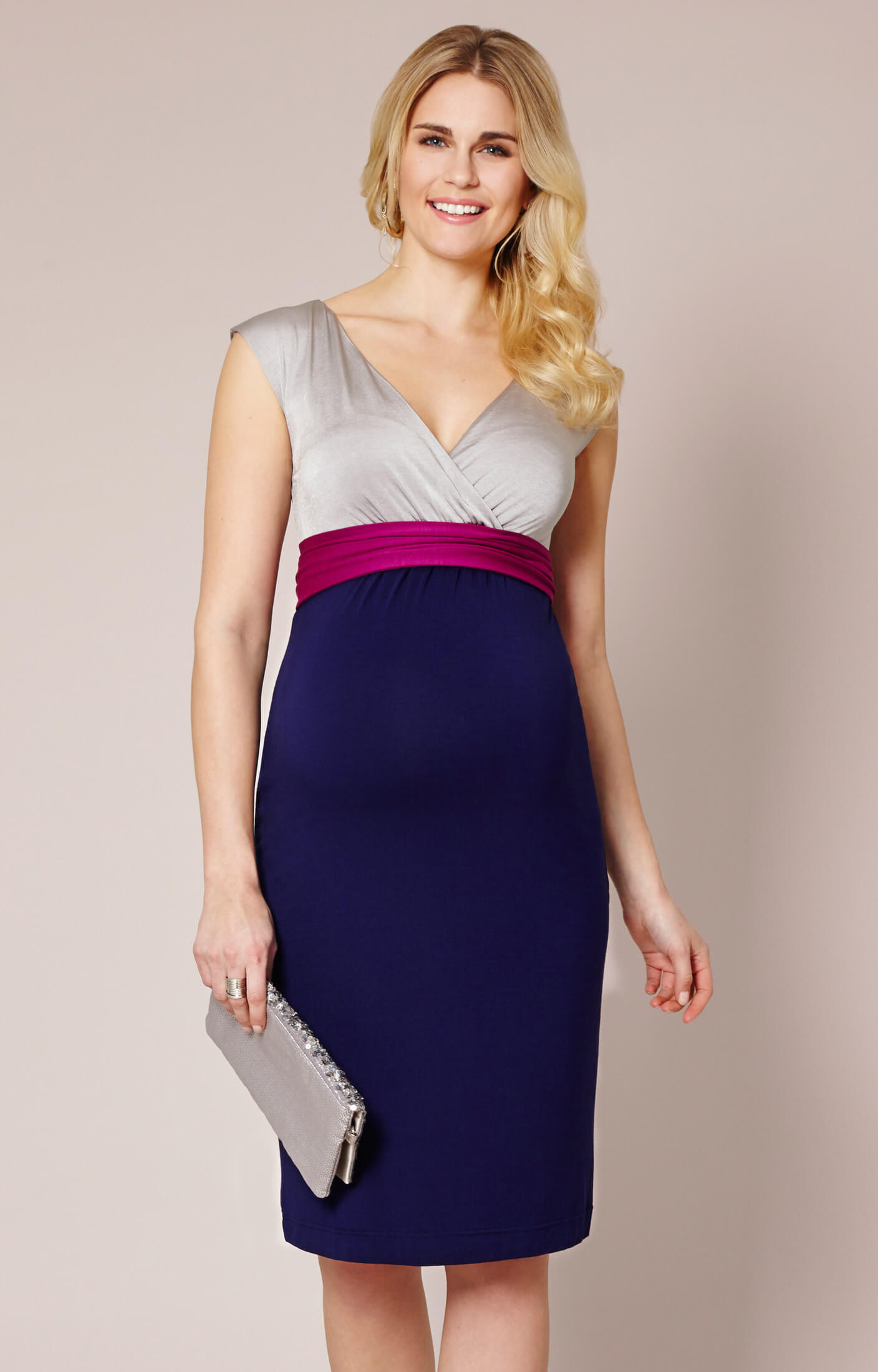 Here are a couple of examples of shoes to wear with this dress to transform from day to night!

Details
If you are not pregnant (I certainly don't miss being pregnant in this heat!), here are a couple comfy and stylish daytime/evening looks to wear while celebrating the holiday!
The first is perfect for your daytime parties you have lined up! Casual enough to enjoy a few hot dogs and hamburgers!
Enjoy your holiday today and the rest of the week! Hopefully this gives you some cute outfit options for all of your fun celebrations! And if you are blessed with a baby on the way, Tiffany Rose has got you covered….no need to sacrifice your style with your growing baby bump!
Happy 4th of July, all!